PHOTO GALLERY: Belvedere student wins Bowie Baysox jersey design competition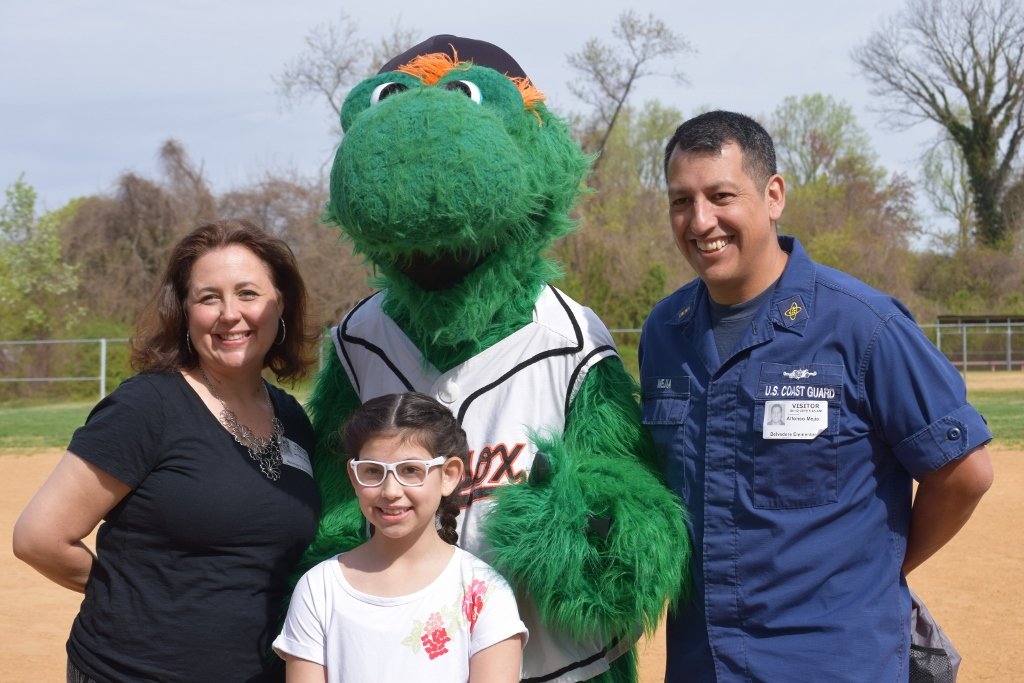 Photos of Maya Pottiger
On Friday April 12, fourth graders from Belvedere Elementary School held a special assembly at the baseball field.
During the assembly, fourth-grade student Annie Mejia was surprised by Bowie Baysox's mascot Louie, who helped share the news that she had won the team's jersey design competition. Bowie Baysox players, along with Louie, will wear Annie's jersey for five games to celebrate the reading. Once these five games are over, the jerseys will be auctioned off and a portion of the proceeds will be donated to Belvedere Elementary.
"We have a literacy culture throughout the building to encourage a love of reading," said Tricia Callender, Belvedere's reading teacher, who hosted the event. "It's a great way to get kids to read, and that was our reading incentive for March."
Belvedere has participated in the Read & Hit a Home Run reading program with the Baysox before, but this is the first time a student has won the jersey design competition. With the program, any student who reads four books during the given period receives two free tickets to a Baysox game.
The Educational Systems Federal Credit Union helps sponsor the program. Victoria Samuels, Vice President of Community Relations for ESFC, was at the Belvédère to present Annie with a $ 100 Visa gift card and certificate.
"This program adds fun to the foundation of literacy," Samuels said. "We know how important these basic things are. The more children can read, the better they will understand instructions and master finances."
As part of the surprise, Annie's parents, Jenelle and Alfonso Mejia, were in attendance.