PUMA and City launch special pre-match jersey and boots 93:20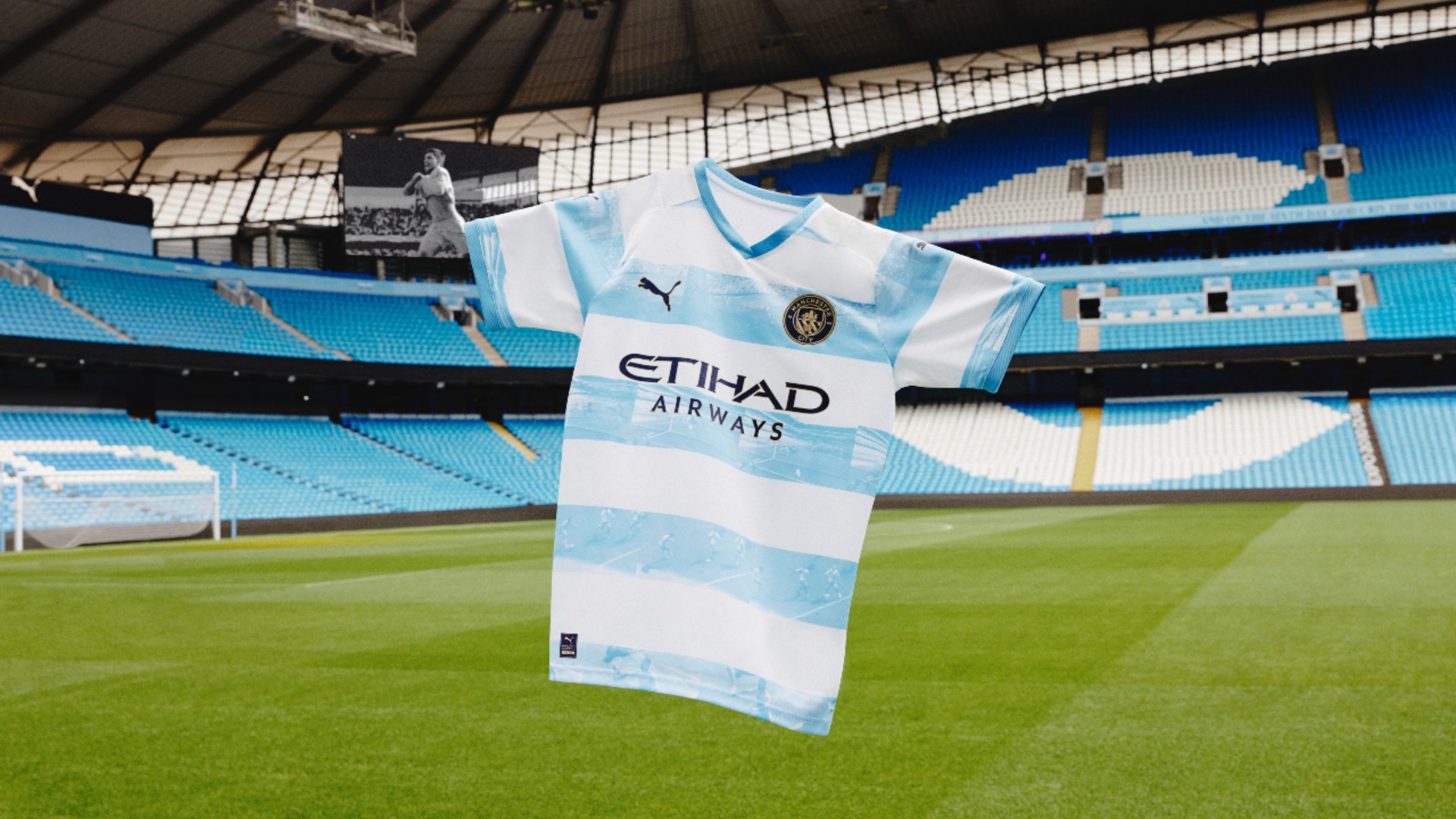 PUMA and Manchester City today unveiled a limited edition 93:20 pre-match shirt and special edition 93:20 ULTRA football boots to celebrate the 10th anniversary of Sergio Aguero's legendary goal that will forever be part of of the club. the story.
The pre-match jersey features a white base with light blue hoops and navy and gold detailing.
The iconic 93:20 goal is immortalized inside hoops using historic footage of Aguero's late winner winning our first Premier League title.
Each image tells the story of the famous goal, embedded in the fabric of the shirt.
Only limited edition 2012 shirts will be released to indicate the year the goal was scored, with each shirt featuring a unique number located on the waistband and 93:20 on the neck.
The pre-match shirt will make its debut on the pitch ahead of City's Premier League home game against Newcastle United on Sunday 8 May.
PUMA also paid homage to the iconic goal with special edition ULTRA football boots designed with the same color scheme as the original PUMA v1.11 football boots that Aguero wore when he scored that famous goal.
Only 120 pairs of limited edition Nrgy Blue and Green Glare boots have been created as a tribute to the goal.
The upper of the 93:20 boot incorporates the commentary "Manchester City are still alive here", with custom 93:20 graphics on the outside of the boot.
The insole also features the famous "Agüerooooooooo!" goal line that will live forever.
The 93:20 ULTRA 1.4 features ultra-lightweight MATRYXEVO technology combining engineered carbon yarns and transparent mono yarns to create a devastating high-tech performance material. The upper is connected to an internal SPEEDCAGE for lightweight support and features a unique PEBA SpeedUnit outsole infused with PUMA racing spike DNA.
PUMA will also release a special NFT edition featuring Manchester City, with more details to be announced this week.
Collect your own piece of history with Manchester City's 93:20 Pre-Match Shirt available exclusively to Season Card Holders and Members from 13 May from the City Shop at the Etihad Stadium and The Shop official online.
The 93:20 ULTRA will be available from May 13 exclusively at the Etihad Stadium Store.