South Jersey photographers turn their cameras to other creative artists | Local News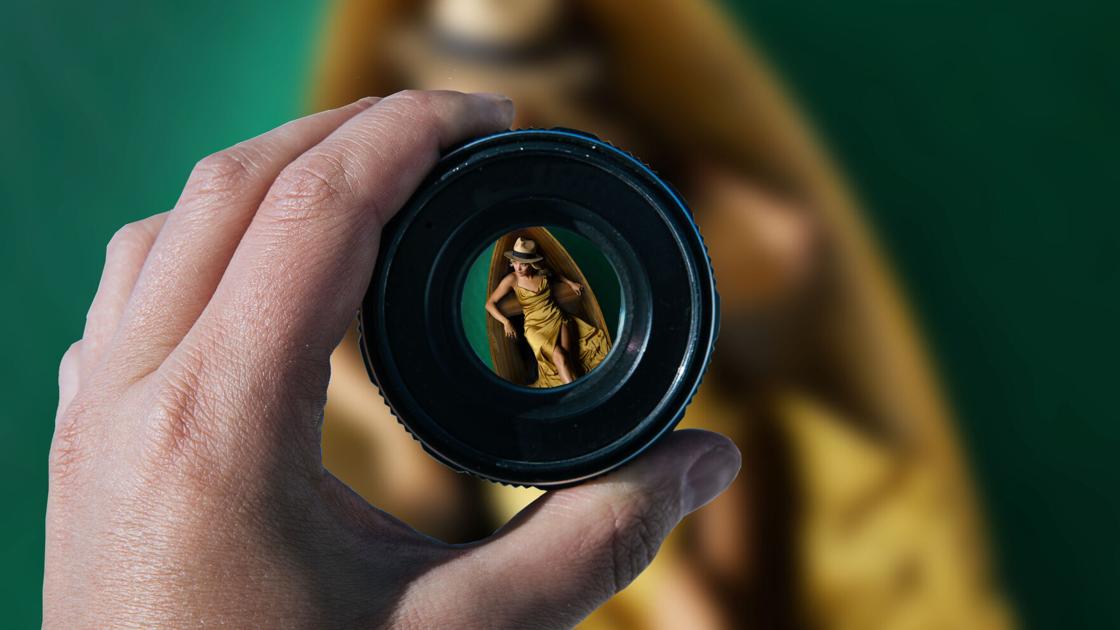 With the portrait of Bell, Garcia uses the works of Bell as a backdrop.
To Bell's left, a disturbing, demented and menacing painting of the DC Comics villain and arch-nemesis of Batman Joker, titled "Put On A Happy Face," appears to mock Bell. On Bell to the right, it looks like a classic image of a Playboy bunny, possibly from the 1960s. On closer inspection, the Playboy bunny is Frankenstein's bride.
Bell said he spent five hours modeling for Garcia. Bell's studio is full of toys and memorabilia that are inspirations and references for his paintings.
"Ruben had me pose from different angles in my studio," Bell said. "He really captured me. I thought he did a hell of a job … I thanked Reuben for being a great collaborator."
In addition to boosting morale and pride in the South Jersey arts community, ArtC will contract exclusively with South Jersey printers, framers, caterers and other professionals to produce and promote the show.
Albert D. Horner, of Medford Lakes, Burlington County, is best known as an NJ Pinelands fine art photographer, who does art print on the side. Horner will print the 16 portraits that will be in the exhibitions.
Some images require a photo purchase before printing, Horner said. The color may not be quite correct, or a shadow may be too dark, for example. The image on a photographer's monitor will not look exactly the same after going through the printing process. The goal is for the printed image to be as crisp and bright as it looks on the monitor, he said.